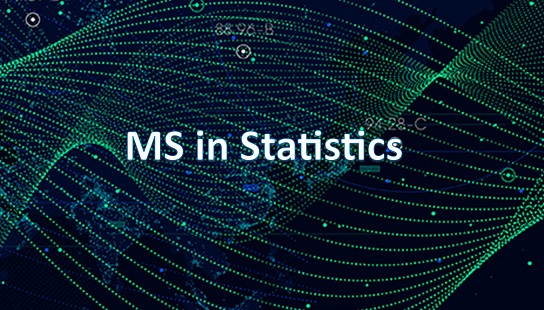 New Master's in Statistics Program
Applications being accepted starting September 2021!
The mission of the M.S. in Statistics program is to provide students with comprehensive training in advanced statistical theory and methodology, exposure to cutting-edge research or collaborative experience to practical applications of statistics, and prepare students for careers as a professional statistician for industry, government, as well as for the non-profit sector. This program also prepares students for doctoral study in statistics or related fields.
Learn more about this program